Voters struggle to connect how actions taken by politicians in service of their rich donors negatively affect their lives. Explain the connection and what they can do about it with digital stories.
President Trump and the Republicans passed a $2.3 trillion tax cut that was a giveaway to the rich and slashed $1.35 billion from Centers For Disease Control (CDC) funding to pay for it. This funding would have gone to protect Americans against the deadly Coronavirus. 
How can the consequences of political decisions be explained clearly? How can stories be prepared quickly, with no money and little technical expertise?
Wakelet is a free app that lets you collect, organize and share material as stories that are easy to understand and share.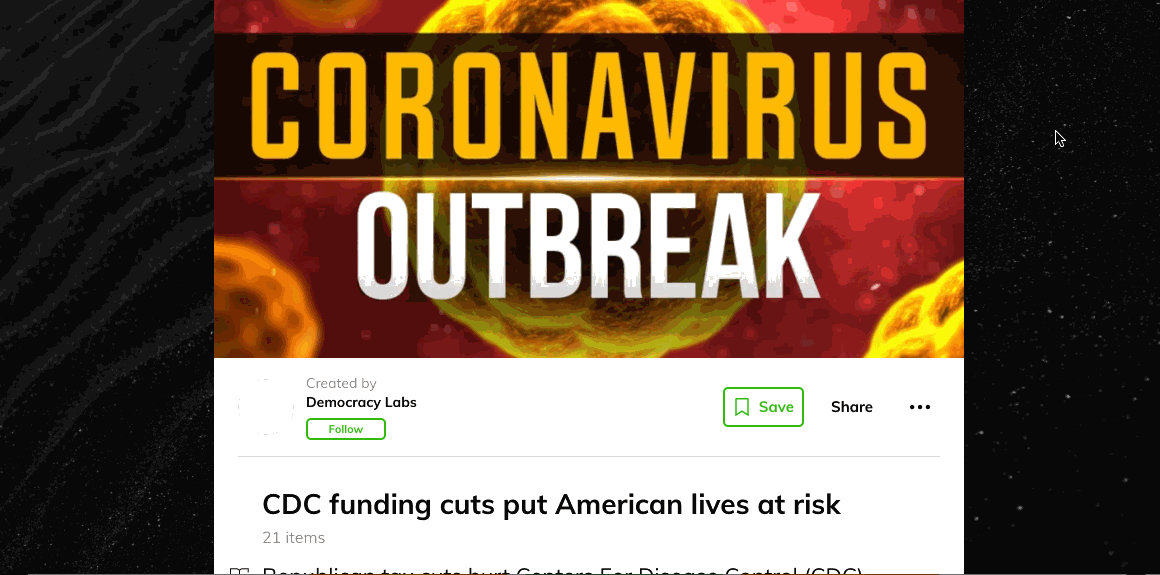 Wakelet
Wakelet is a free app that can be used to quickly create stories using existing web content (headlines, documents, images, videos) combined with your own messaging and call to action. This Coronavirus story was created in three hours. Other features we like:
- It's easy to learn and create stories for activism, advocacy or for a campaign.
- The app automatically formats content.
- Stories can be updated at any time with new content by just adding its URL.
- Stories can be shared on social media with a short link. bit.ly/coronavirusalert
- Embed stories in websites with one HTML tag.
- Or create a free website with WIX with a Wakelet in it. bit.ly/coronavirusalertwebsite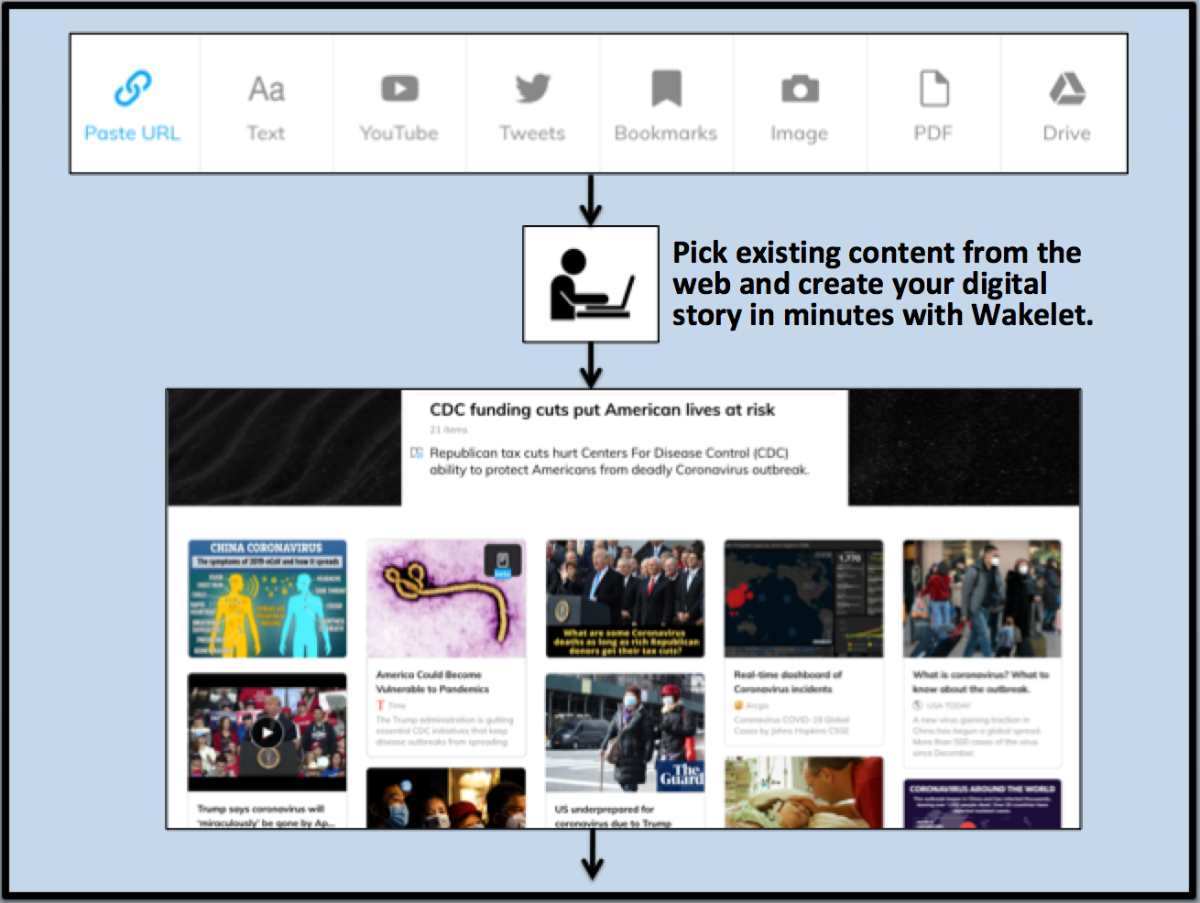 ---
Take Away
Hold politicians accountable for their actions. Use Wakelet to create stories that are easy to understand and generate a response. Learn more here.
Deepak
Co-Founder, DemLabs
Please share this bulletin. DemLabs is a SF-based, progressive hub for ongoing technology and creative innovation with free and affordable apps. Donate here to support our work.